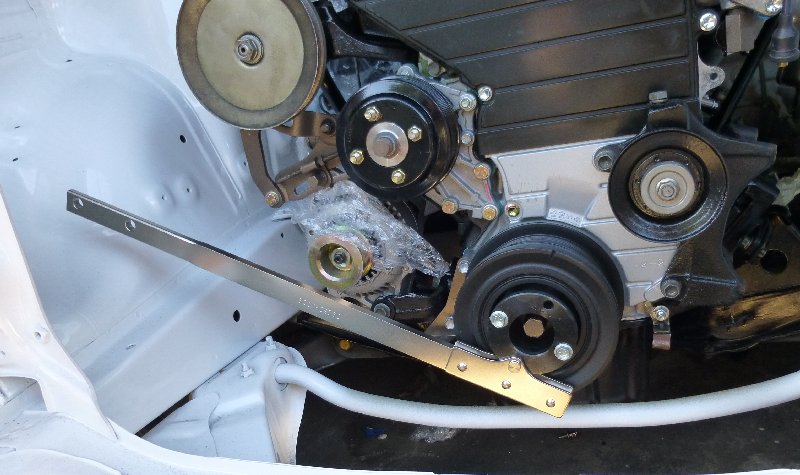 Removing the old crankshaft bolt required the SST numbers: 0933000021 and 0921370011 and a breaker bar to get the old bolt moving.
Bolt is removed. Everything looks clean and ready for the fresh bolt part number: 9010518003
The new Bolt needs to be torqued to 159ftlb.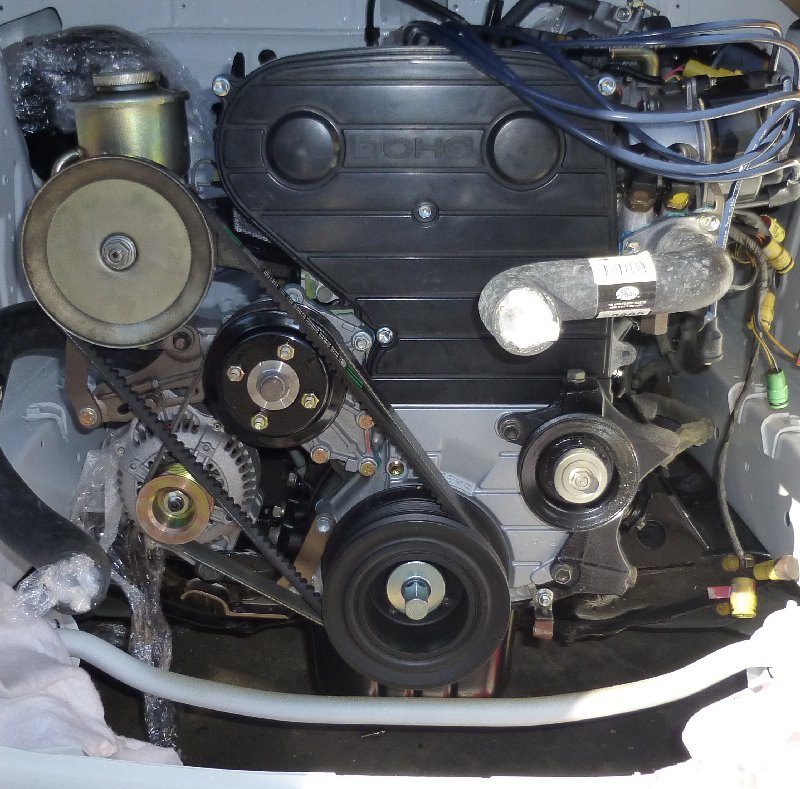 Finished with a new crankshaft bolt installed.
---
---